The SolarPACES 2019 (Solar Power and Chemical Energy Systems) conference was held in the beautiful city of Daegu, South Korea where three master's students from STERG attended the four-day conference and presented their work to the top researchers in the field. The goal of attending such a conference is to share research, build relationships with industry leaders and learn more about the current trends in CSP.
Several exciting concepts and studies were presented, with significant interest given to falling particle receivers, PV & CSP hybrid concepts as well as optimisation of central receiver systems.
Energy storage systems were also a hot topic and often highlighted as CSP's most important asset. It was repeatedly demonstrated that thermal storage is the most cost-effective solution for capacities greater than 3 hours, while electrochemical batteries were better suited for quick-response and mobile storage applications. Furthermore, the DLR outlined a plan to retrofit Germany's existing coal stations into "Carnot batteries" which would store excess energy generated by renewable energy in the form of thermal energy (steam or molten salt) using high-temperature heat pumps. This energy could be used directly to supply heating or drive a thermal power process to generate electricity on demand.
On the trend of storage, several studies investigated solar fuels or other power-to-gas applications that make use of high-temperature reactions facilitated by CSP. These fuels are generally synthesised from H2 and CO2 extracted from the air, making them a carbon neutral fuel source.
A highlight of the conference, the technology innovation award, was presented to Vast Solar from Australia for their work on a modular central receiver tower system using liquid sodium as a working fluid which enables greater reliability and higher working temperatures. Their concept allows for faster construction with smaller teams and enables higher optical efficiency by using polar heliostat field layouts.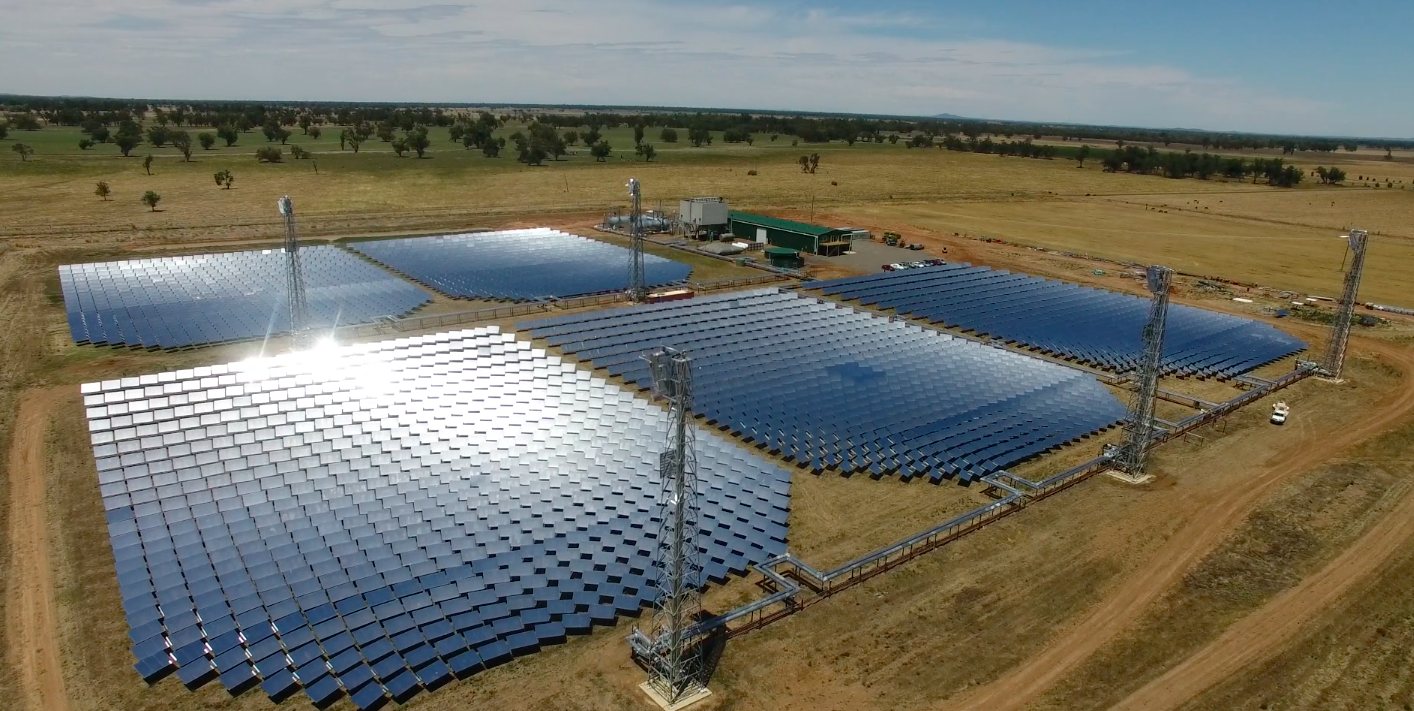 Vast Solar's modular tower design that won SolarPACES 2019 technology innovation award
Sandia demonstrated plans for its third generation CSP particle pilot plant (G3P3) using particle-receivers to heat a super-critical CO2 working fluid to > 700°C with molten salt thermal storage.
As with any conference, you're bound to run into a couple of familiar faces and this year we met SU alumni, Paul Gauché and Willem Landman, who were both actively involved with STERG in the past. Paul is the founder of STERG and currently the manager of the CSP Department and the National Solar Thermal Test Facility at Sandia National Labs.  Willem is currently working at the CSP division of Schlaich Bergermann Partner (SBP) where he is reimagining heliostat field optimisation and design. His work pushes the idea that unconventional methods can be used to improve existing concepts/ideas.
The conference was a success and we would highly recommend students make the most of this opportunity if given the chance. The next conference, SolarPACES 2020, will be held at Sandia national labs in Albuquerque, New Mexico.
A special thanks to STERG, CRSES and our supervisors for funding this opportunity, without which it would not have been possible.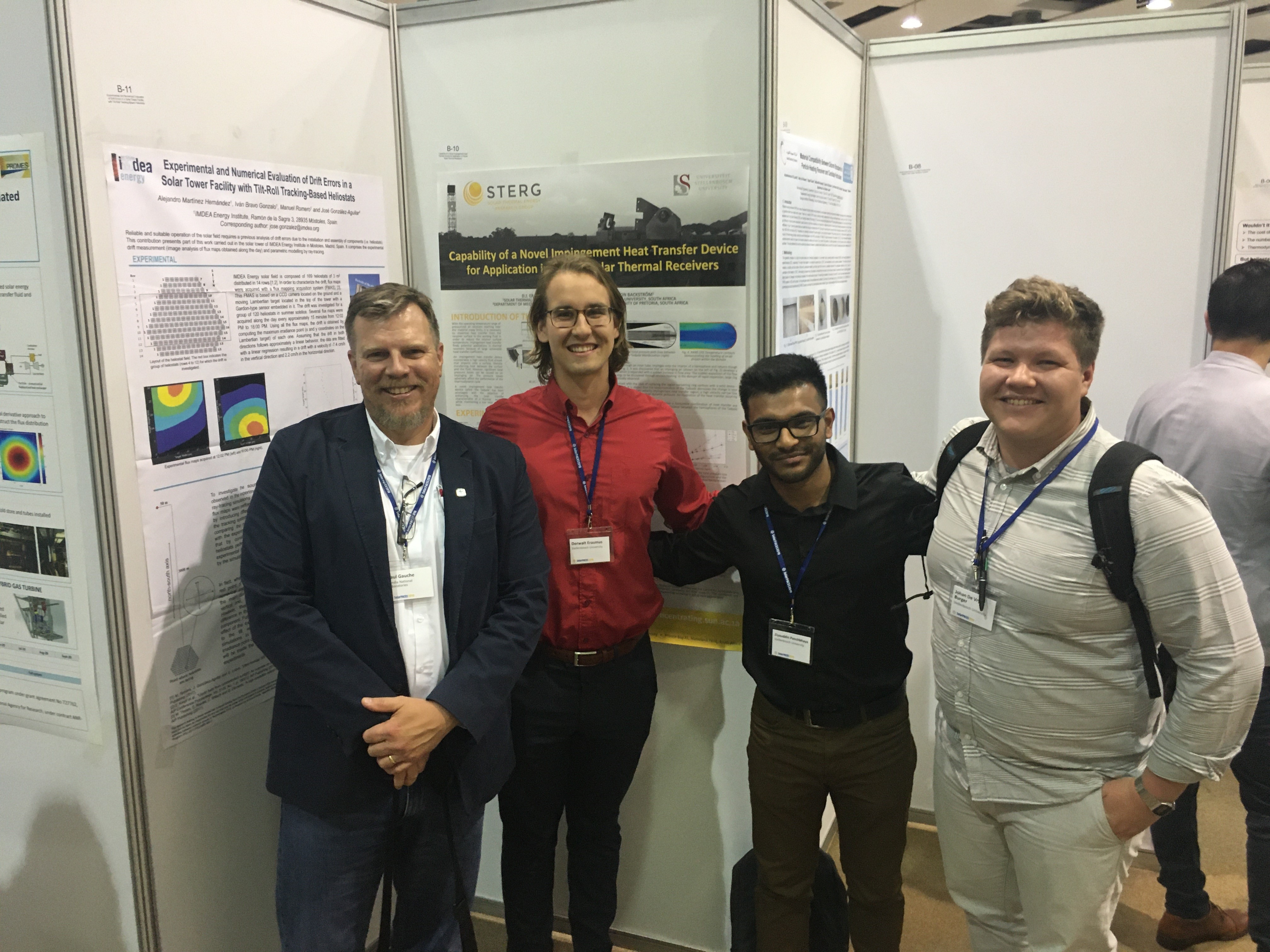 Familiar faces at SolarPACES 2019 with STERG founder, Paul Gauché, pictured at the poster session