Research across engineering departments
Mechanical & Mechatronic Engineering | Electrical & Electronic Engineering | Process Engineering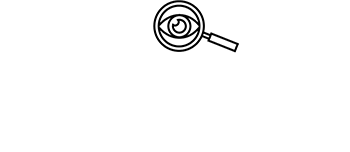 POLICY GUIDING STUDIES
– Solar fuels/hydrogen
– CSP for peaking power
– Carnot batteries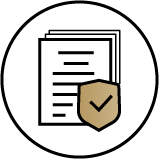 CST FOR MINERALS PROCESSING
– Sinter plants
– Low melting metals
– Preheating
– Thermal treatment of ores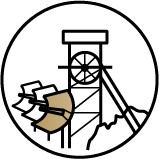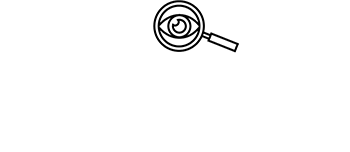 MEDIUM SCALE CONCENTRATING SOLAR THERMAL (CST)
– Steam piston generators
– Supercritical CO2 cycles
– Dry-cooling
– Solarized gas turbines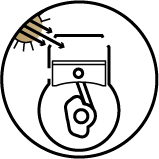 AUTONOMOUS CSP SERVICES
– Drone positioning
– Photogrammetry measurements
– Drone targets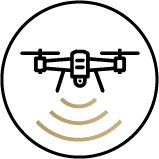 THERMAL ENERGY STORAGE (TES)
– Rock bed TES
– Engineered packing for TES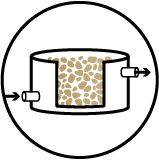 Please visit the Mechanical & Mechatronic Department's webpage for more information on topics, STERG supervisors and the application procedure.
Project funding opportunities
Prospective donors seeking to supply funds should please contact us at our Contact page or follow the instructions in the information sheet.
Penn State – STIAS – STERG collaboration. Incremental funding to add UVS-AB-T sensors to a rollout of solar measurements in Southern Africa.
Stellenbosch Helio400 project. A heliostat field developed in STERG that we would like to take to "pilot" scale. It will serve as an R&D facility once complete.
Bursary and scholarship opportunities in South Africa
The primary sources of student funding for STERG. Note that priority will be given to all prospective students that first apply to the NRF RSES Scholarship programme.
Eskom EPPEI programme to send Eskom employees back to university. Eskom employees should contact the EPPEI program office direct.
There are currently no Eskom bursaries available through the CSP chair, but this could be revisited in the future. These are non-binding bursaries available through the Eskom CSP chair and you should contact STERG directly. Priority to applicants first applying to NRF RSES programme.
CRSES non-binding bursaries. Priority to applicant applying to NRF RSES programme. Now open until 16 September 2016, application form here.
NRF – The NRF Renewable and Sustainable Energy Scholarships (RSES) programme offers bursaries to Master's and PhD students with research topics in the field of renewable and sustainable energy. NRF also offers other bursaries, scholarships and post-docs in various categories.
A summary of general postgraduate bursaries available at Stellenbosch University here.
Funding available direct from your prospective study supervisor.
Generally speaking and unless otherwise indicated, these bursaries and scholarships are available to South African citizens or permanent residents. Other nationals interested in joining STERG need to find funding through other sources and it will not be possible to sustain yourself on studentships.
Other scholarships exist that are available through trusts etc. We do not track these actively but will post notifications as we hear of them.
Exchange and visiting researchers
We value the opportunity to host visitors. Our criteria is that the visiting researcher should be engaged in at least post graduate research, should be somewhat aligned to the current research activities we are engaged in and must be serious about delivering an agreed research output during the time spent in Stellenbosch. We do not typically have funding for our visitors but we offer a desk and a stunning view. Please contact us and be prepared to submit a proposal for your activity including:
Background
Objective
Methodology
Schedule
Deliverable(s)