From the 11th to 15th of September 2022, STERG staff, guests and postgraduate students embarked on the first technical tour since 2019. The tour had the goals of firstly giving the students access to concentrating solar power (CSP) plants in the Northern Cape and to host the STERG Symposium to present our research to the CSP community on their "home turf." In collaboration with the Centre for Renewable and Sustainable Energy Studies (CRSES), a group 22 Master's PhD students, accompanied by professors, academic staff and guests, travelled to the Northern Cape.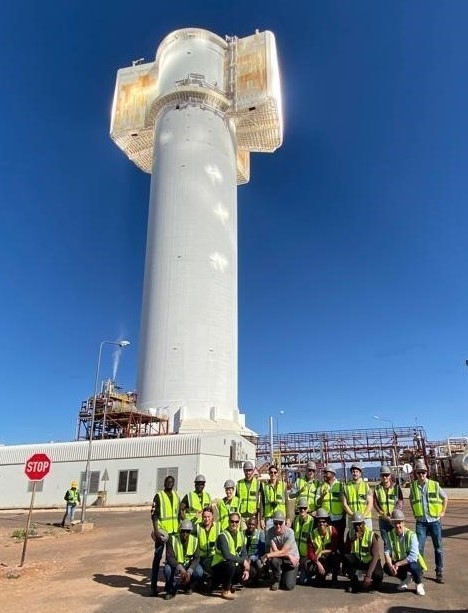 Attendees at Khi Solar One CSP plant – a 50MW tower plant
The delegation was fortunate to visit the Redstone construction site, which when complete will be a 100MW tower plant with 12 hours of molten salt storage. An operational tower (Khi Solar One) and parabolic trough (Karoshoek Solar One) plants were visited, which presented the students with a perspective on the construction, commissioning and operation of CSP plants. The visits allowed the students to engage with the plant operators and engineers, which is something that is not often freely available.
On the last day of the tour, STERG hosted the STERG Symposium to present current research and to provide an informal environment for networking and idea sharing. STERG Master's students Nicolaas van Jaarsveld, Jandré Hanekom and Howard Piwang presented their research. Nandu Bhula, CEO of Redstone Solar Thermal Power Plant at ACWA Power, gave the keynote speech on the progress and challenges of the Redstone CSP project.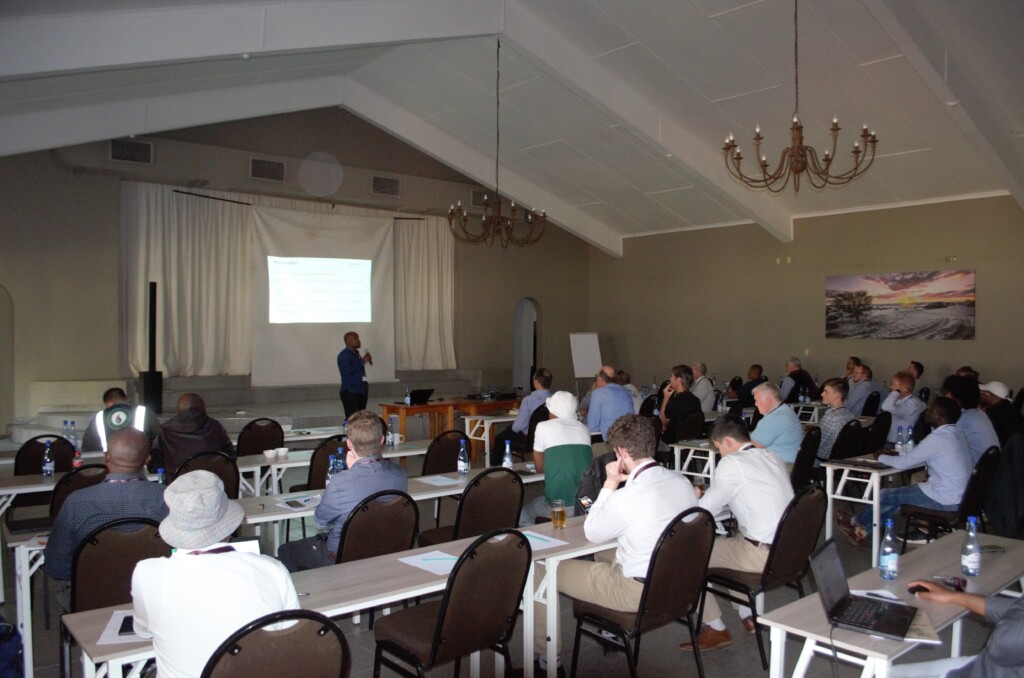 Dr Richmore Kaseke of CRSES during his presentation
The tour was an overall success, and it continues to provide a good relationship with the CSP industry. We would like to thank our hosts at Khi, Redstone and Karoshoek for making time to accommodate our group and for answering our eager questions.
We look forward to the next tour in 2023!
Credit: Michael Reed