From the 8th to 12th of July 2019, STERG embarked on its first technical tour since 2017.  The tour is aimed at giving students unique access to renewable energy generation plants in South Africa, with a focus on concentrating solar power (CSP).  In collaboration with the Centre for Renewable and Sustainable Energy Studies (CRSES), a group of 22 Master's and PhD students, accompanied by professors and academic staff, travelled from Stellenbosch to the Northern Cape.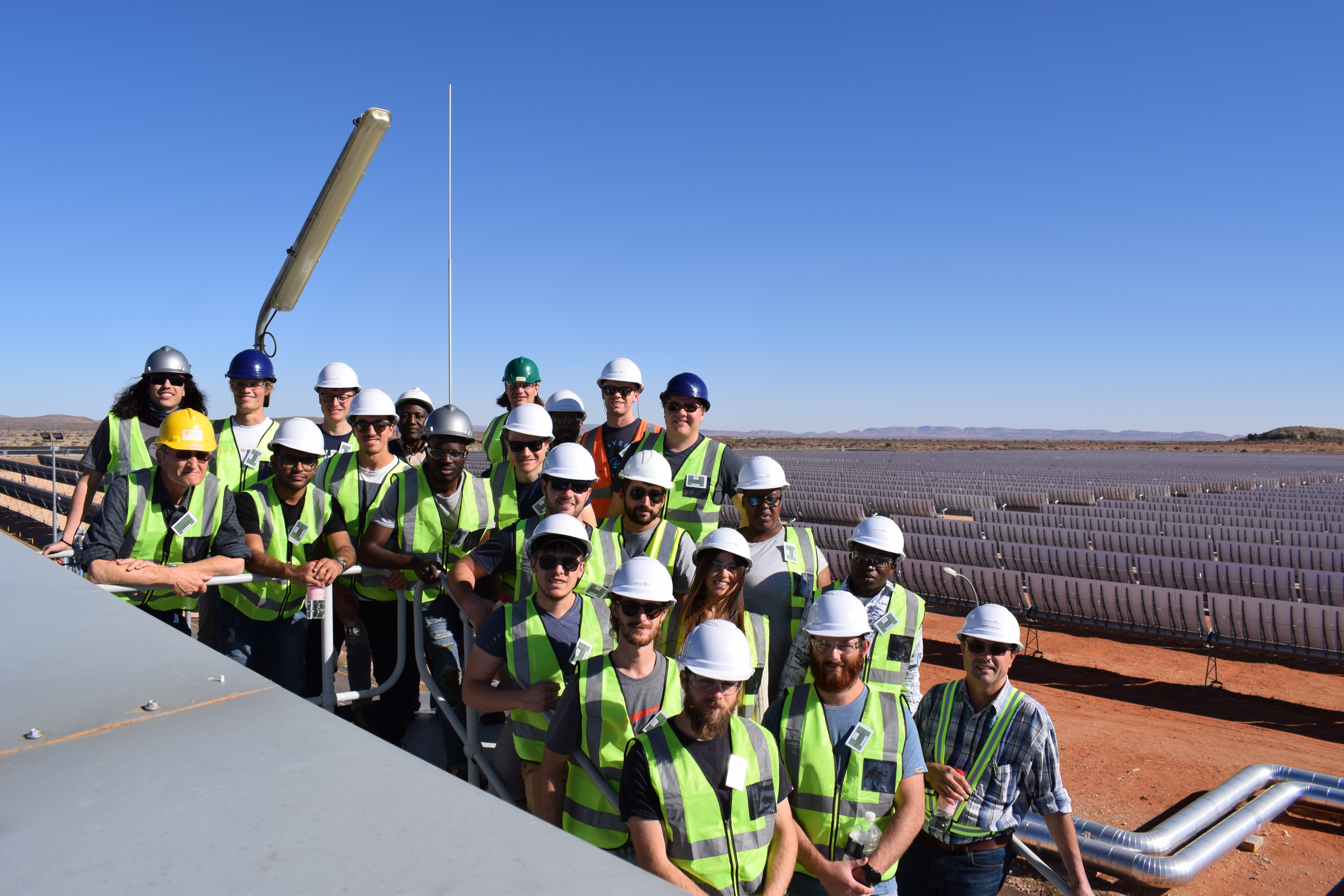 STERG delegation at Bokpoort CSP plant – a 50 MW parabolic trough plant
The plants visited include CSP parabolic trough (Xina solar one, Bokpoort CSP), CSP power tower (Khi solar one), photovoltaic (Scatec solar) and a concentrated solar power plant (Touws River CPV).  Some of the plants were still in construction and others have been in operation for some time, presenting students with different perspectives of the industry.  The tour allows students to see these power stations first-hand and engage in discussions with operators and engineers, which is something that the general public does not have access to.
The tour was an overall success, and it continues to promote a good relationship with the renewable energy industry.
We would like to thank our hosts at each power plant for making the time to accommodate such a large group and answering all our eager questions.  Thank you to the CRSES for sponsoring part of the costs of the tour.
We look forward to the next tour in 2020!