The months of April and May mark the first time in two years that Stellenbosch University welcomes the public for in-person Open Day events. Saturday 23 April was the turn of the departments in Science, Technology, Engineering and Mathematics (STEM) to host, and STERG was back at our usual spot outside the Structures Lab.
Masters students Gideon Stephan and Michael Reed and the Chairman of M&M Prof Johan van der Spuy took turns welcoming visitors and introducing the research group and the Centre for Renewable and Sustainable Energy Studies (CRSES).
The exhibits featured this year included the unmistakably South African solar braai dish, and two projects by M&M graduates: a solar furnace and a model CSP plant with automated solar tracking. STERG wishes to thank all involved in making Open Day 2022 a success.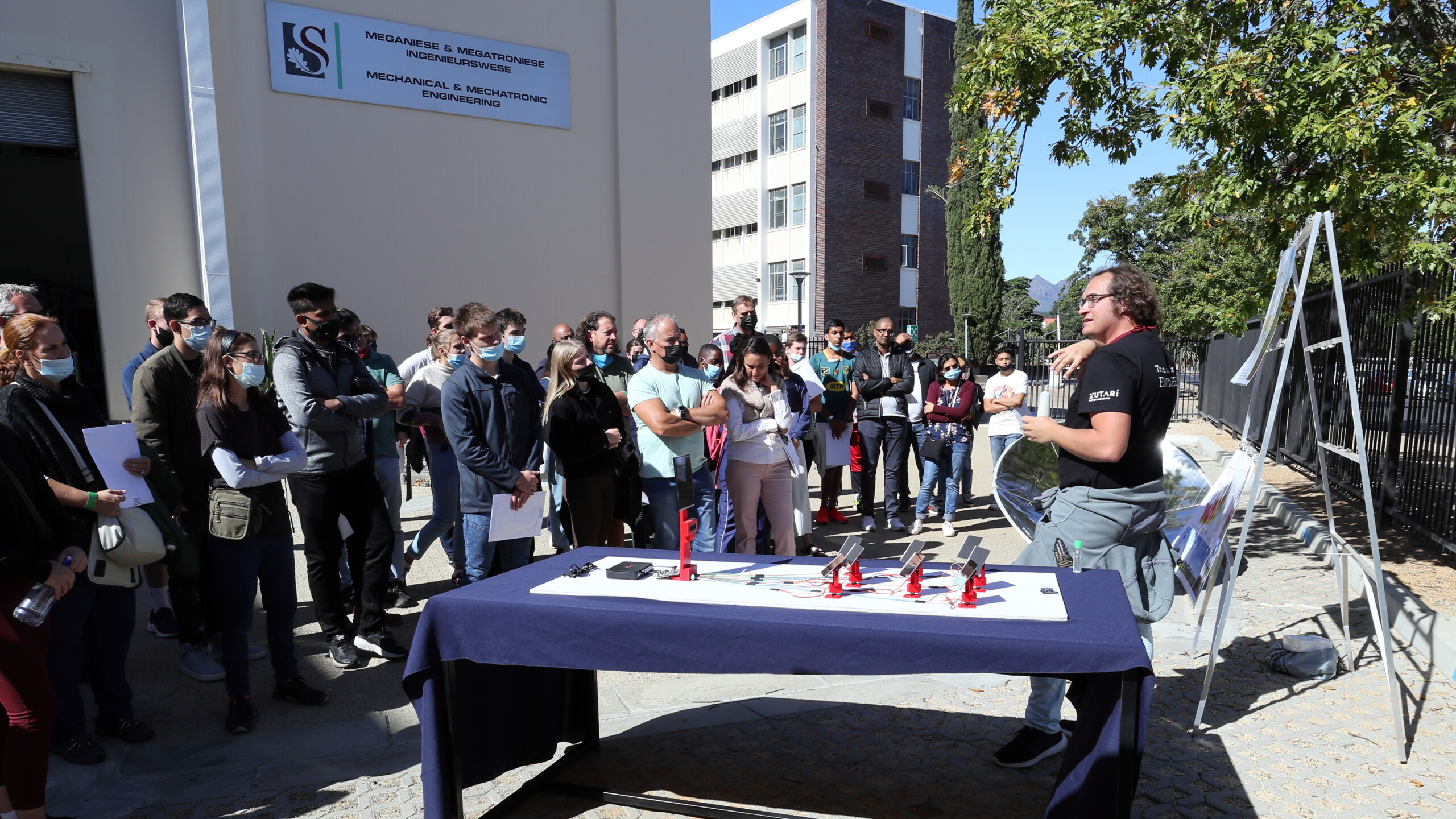 MEng student Gideon Stephan welcomes visitors to the STERG exhibit at Open Day.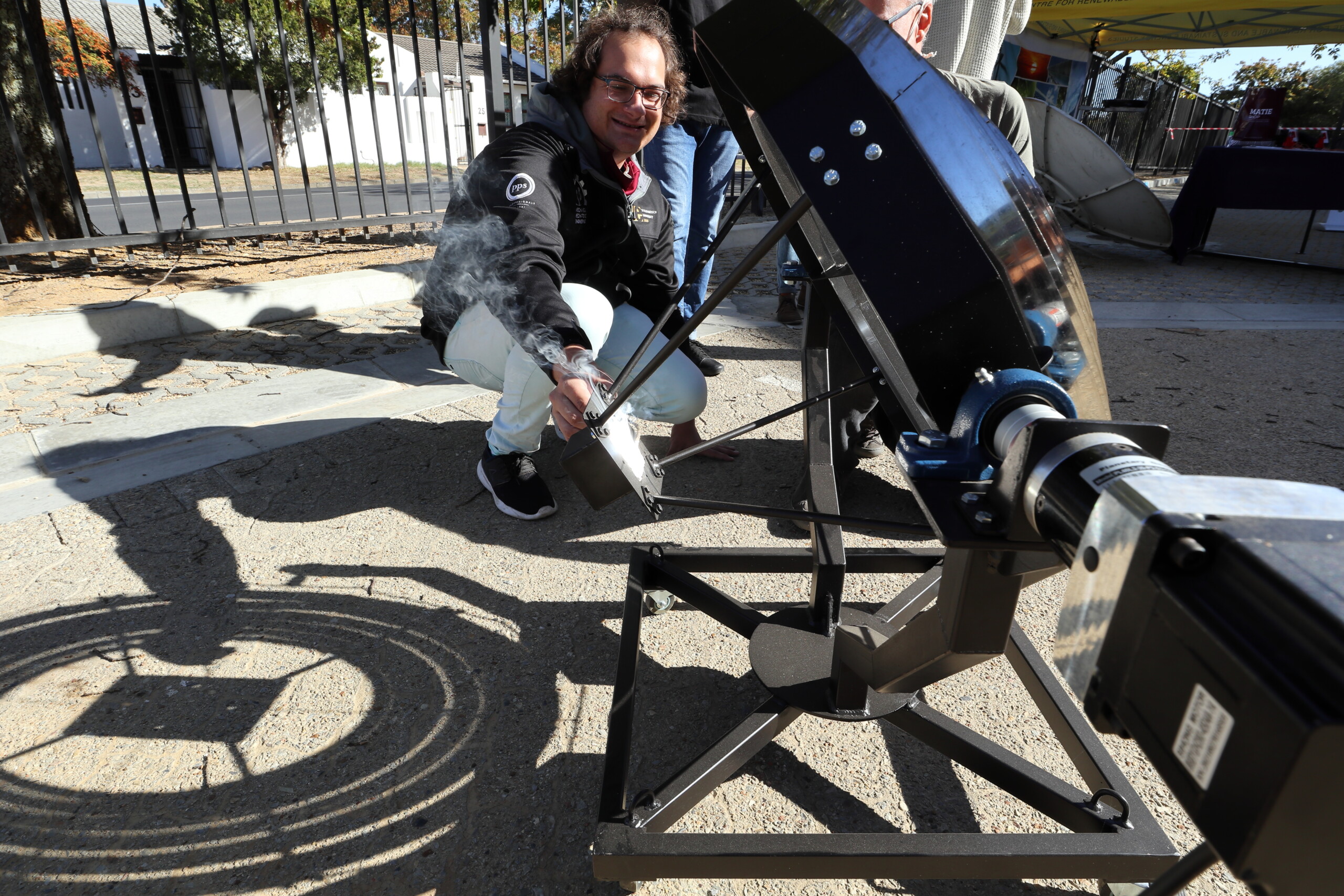 STERG members demonstrate the solar furnace. The furnace uses circular Fresnel concentrators and was developed by a final year undergraduate student in 2021.
Article & Photos by Matthew Meas