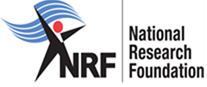 The DST/NRF renewable and sustainable energy scholarships for Masters and PhD is now open. The program document lists all available topics. This is the biggest funding opportunity you will get for 2013 study.
The deadline is this month, so you must get the application going asap.
For prospective students of STERG, you are welcome to speak with me (Paul Gauche) about a topic or go direct to the supervisors listed in the document. You can contact me through the contact form if you don't have my contact information. Click here or on the above icon to go to the NRF website.