Dr Paul Gauché, Manager of the CSP Department and the National Solar Thermal Test Facility at Sandia National Labs in the USA and founder of the Solar Thermal Energy Research Group (STERG) at the Department of Mechanical and Mechatronic Engineering at Stellenbosch University, was awarded the NIPMO Intellectual Property Creators Award in 2019.
Dr Gauché was awarded as the Top Intellectual Property Creator for his disclosures of concentrating solar power (CSP) technologies during his directorship at STERG. The award recognizes the most actionable disclosures at Stellenbosch University between 2010 and 2018. The disclosures were applauded as a tool to reduce the triple challenge of unemployment, inequality and poverty in South Africa.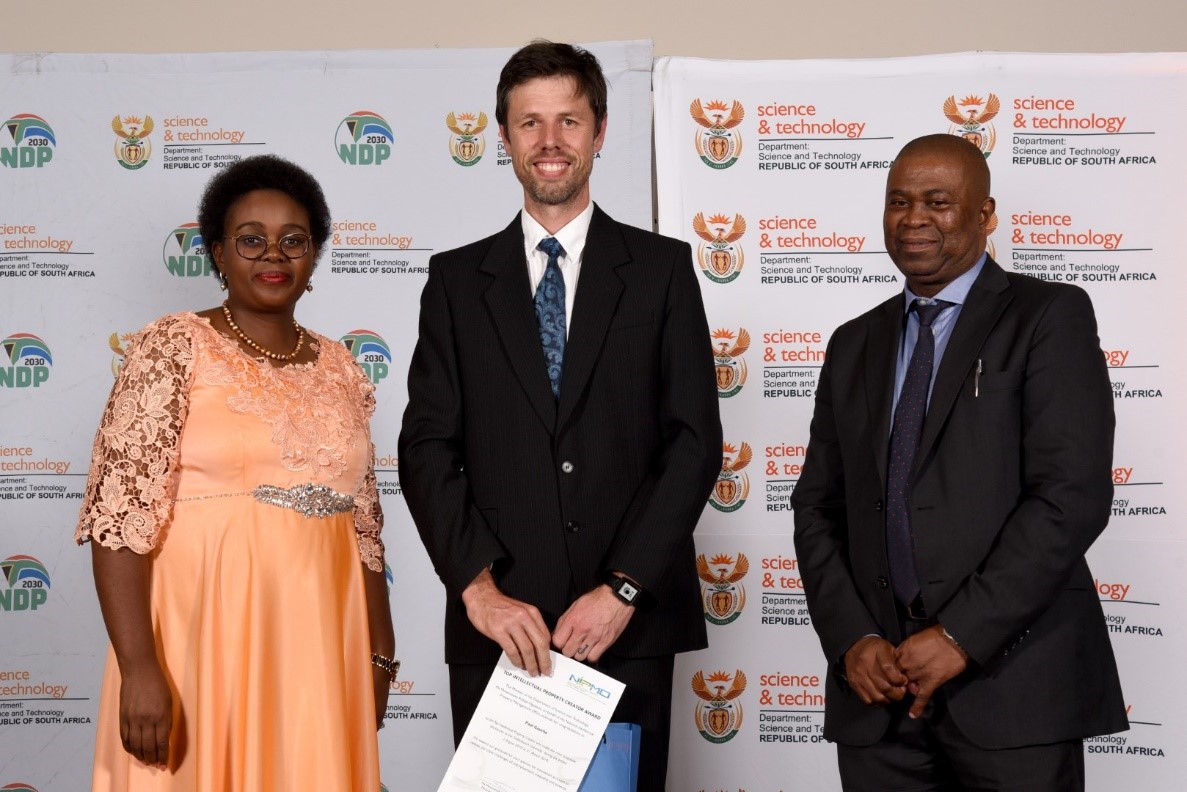 Figure 1: Dr Willie Smit (centre) receiving the NIPMO award on behalf of Dr Paul Gauché from the Minister of Science and Technology, Mmamoloko Kubayi-Ngubane (left), and the Director-General: Science and Technology, Dr Phil Mjwara (right)
The award was received by STERG's Dr Willie Smit in Pretoria on 28.03.2019 during a gala dinner hosted by the Minister of Science and Technology, Mmamoloko Kubayi-Ngubane.
STERG would like to thank its founder Dr Paul Gauché for his contribution to growing the research group so rapidly into the today globally recognized entity. We further thank the Department of Science and Technology (DST) for the long standing support of our research and innovation, in particular Mr Somila Xosa and Ms Rebecca Maserumule.
We also thank the DST's Technology Innovation Agency (TIA) for repeatedly supporting our technology development projects and supporting with the generation of IP and bringing it to life, most famously in the TIA Helio100 project. At Stellenbosch University we thank Ms Anita Nel and Mr Joubert de Wet of our tech transfer office InnovUS for the team spirit and the support in protecting and developing our innovation.